I have 30 years experience writing and editing professionally.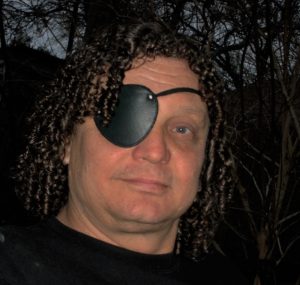 EXPERIENCE AND CLIENTELE
Journalism:
Lagniappe; Austin Chronicle
Academic Publishing:
Scott, Foresman; McGraw-Hill; HBJ; HRW; Pearson
Advertising and Marketing, Songwriting:
Groundworks, Sellery, LiveSure, Pegasus Group, AC Guy
Financial Writing, Ghostwriting:
Association of Certified Fraud Examiners
Political Clients, Lake Charles, LA
Social Media: LiveSure, Sansori School
Fiction Consultant: C.L. Magnuson, George Bronner
EDITING SERVICES
I edit, copyedit, and/or proofread written materials of all variety.
NONFICTION FEATURES AND ESSAYS
I produce engaging, well-researched features and essays for general audiences or special groups.
SOCIAL MEDIA
I produce and curate content to maintain an effective public image through Facebook and Twitter.
Brett Reeves, Sample Social Media Copy
ADVERTISING, MARKETING, BUSINESS COMMUNICATIONS
I produce original content to help businesses boost their visibility and sales. I write and edit website content, social media, and business-to-business communications. I write and produce original music. I write and revise video scripts. For the sample below, I wrote the script, and composed and performed the original music.
Brett Reeves, Sample Audio-Visual Creation, AC Guy
Brett Reeves, Sample Audio-Visual Creation, The B.A.R. Band
FICTION CONSULTANT
I help authors design, revise, and edit their works of fiction. In the project below, I worked with a local author to dramatically revise her story structure and characters, then worked through several drafts to produce a full-length novel.